If your skin could talk, it would say, "to know me is to love me." While your skin is as unique as you are, most of us fall into one of five primary skin type categories: normal, dry, oily, combination, or sensitive skin. Understanding your skin type can help you choose the right skincare that best suits your needs.
Environmental factors like humidity, genetics, age, and daily habits can all affect our skin condition. Almost every skin type should incorporate a basic regimen of a cleanser and moisturizer. However, each skin type has specific characteristics that you'll want to address to achieve your #skincaregoals.
Let's find out about your personal skin type and how to best care for it!
What's My Skin Type: Quiz
How does your skin feel when you wake up?
A - My skin is thirsty.
B - My face is tacky or slick feeling all over.
C - Mostly normal, but my cheeks feel dry.
D - My eyes are puffy, but my skin is calm.
E - Irritated or broken out.
What does your skin look like at the end of the day?
A - Desert dry and tight.
B - Very shiny, and my makeup has melted away.
C - My T-zone is greasy, but the periphery of my face is flaky.
D - My complexion is only slightly dewy.
E - I have some redness.
How often do you break out?
A - I'm blessed and rarely break out.
B - Heavy and pore-clogging products break me out immediately.
C - I constantly battle blackheads on my nose.
D - I can experience the occasional hormonal breakout.
E - I frequently breakout due to weather changes, stress, or harsh products.
When it comes to moisturizing, I prefer...
A - to be slathered in a rich moisturizer and balm, 365.
B - a light hydrator or water-based cream.
C - two creams for two climates.
D - a medium moisturizer day and night.
E - a very gentle and mild moisturizer; otherwise, I'll have a reaction.
My number 1 concern is...
A - flaky patches and or fine lines.
B - blackheads and greasiness.
C - dullness, uneven skin tone, and texture.
D - large pores
E - flare-ups and irritation.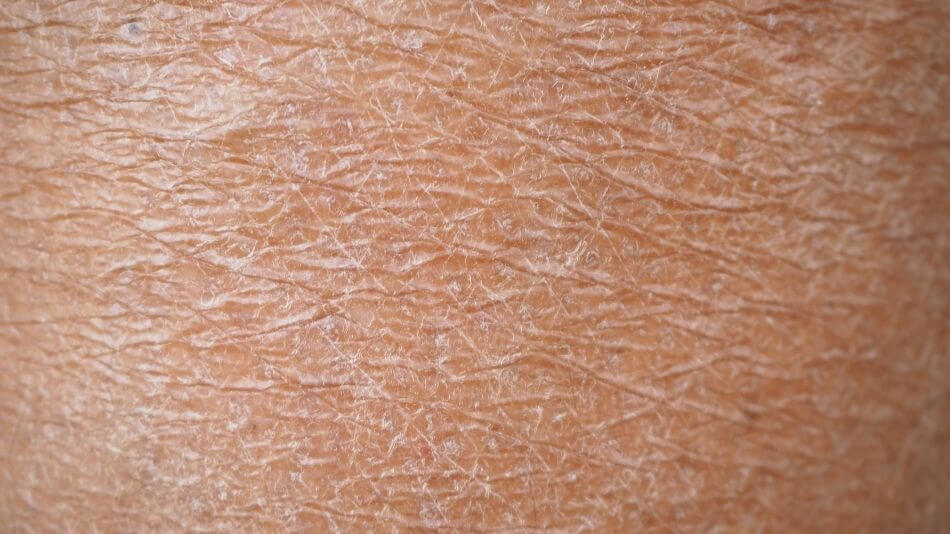 What's Your Type
Mostly A's - Dry
Dry is great for martini's, humor, and towels, unfortunately not your face! If your skin is flaky, rough-textured, and drinks up moisture…your skin is in desperate need of hydration and protecting your lipid barrier. Your complexion might also be a bit dull and feel tight after washing your face.
If this sounds like your skin, we recommend using gentle liquid exfoliators like lactic and glycolic acid to smooth and remove dead skin. Find hydrating products containing Hyaluronix® and glycerin to restore lost moisture, and lock in hydration with a rich cream that will keep your skin feeling pampered with TRU ALCHEMY's Quench Crème. If needed, you can seal it all in with a light facial oil or balm. Drink plenty of water and eat foods rich in essential fatty acids like avocado.
Mostly B's - Oily
You shine bright like a diamond! Those of you with oily skin typically have all-over shiny complexions that tend to get greasy as the day goes on. Luckily, oily skin is less prone to wrinkles and premature aging!
Even though you may want to strip away as much oil as possible, we recommend you use gentle, hydrating cleansers and skip the alcohol-based toner.
Oily skin types should use a clay mask or clay foaming cleanser. TRU ALCHEMY® Celestial Cleanser is formulated with purifying, mineral-rich kaolin clay that gently absorbs oil. Clay reduces oil production and calms the skin. But remember, oily skin can still be thirsty for water and hydration, so make sure to always use a lightweight moisturizer.
Mostly C's - Combination
Who doesn't love a great combo? So many wonderful things in this world come in two's, but having two skin types can be tricky. If your T-zone is oily and your cheeks are dry, then you need balance. You won't find a one-size-fits-all solution because different parts of your face require different types of ingredients.
With that in mind, try multi-tasking by double masking with TRU ALCHEMY's skin-balancing Mystic Mask on your T-zone and a hydrating cream mask on drier patches. You may need two face creams or use a balm as a spot treatment.
Mostly D's - Normal
You simply hit the elusive complexion jackpot and fall in the category where your skin naturally produces the ideal amount of oil.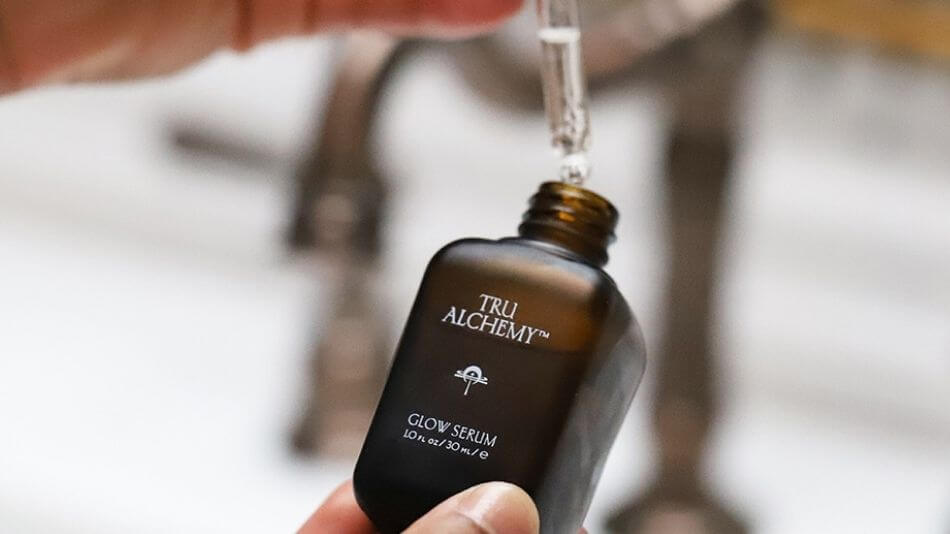 With few to no blemishes, no sensitivity, and balanced hydration levels, you can be a skincare minimalist and use almost any product with ease. We recommend brightening ingredients like vitamin C for all skin types (except sensitive). We love TRU ALCHEMY's Glow Serum for extra radiance.
Mostly E's - Sensitive
Redness, breakouts, and irritation-oh my! Your skin is a wee bit temperamental. Sensitive skin, especially when you try new products, can cause inflamed reactions.
We recommend you steer clear of active or irritating ingredients like retinol, alcohol, sulfates, fragrance, and abrasive scrubs. Look for gentle, soothing ingredients like cucumber extract, oatmeal, glycerin, Hyaluronix®, and ceramides.
Keep in mind that you may have more than one skin type; for instance, your skin may be dry and sensitive.
Awaken the inner, TRU glow your skin deserves! Your skin is a living barrier and has specific requirements to thrive. Now that you have a little insight, you're ready to embark on your own powerfully personal daily ritual that evokes your senses and transforms your skin.