True beauty comes from within and is often determined by how we feel. So, it's important to consider if the products you use hinder or support your inner beauty and wellness.
Just as you may be mindful about what you put in your body, it's essential to be discerning with the ingredients you use on your body as well. Depending on the day, you might use multiple selfcare products, each containing a few ingredients that are as unpronounceable as they are unrecognizable. There's a growing collective awareness amongst health professionals, consumers, and beauty aficionados that these can significantly impact our health, especially when used daily. So, it's prudent to assess what a "clean" beauty product is.
What Is 'Clean' Beauty?
The shift to making your beauty routine greener is a movement toward minimizing problematic chemicals and considering products that reduce plastic packaging etc., for your health and eco-sustainability.
Implementing a clean beauty routine into your life can start small and perhaps simply mean you eliminate aluminum from deodorant, or you can go completely naturally-sourced and use pure coconut oil as a multitasker. When in doubt, a good starting point that will allow you to indulge in luxurious products is to avoid the most common skin irritants in your selfcare routine.
Ingredients To Avoid — The Taboo 20
At Tru Alchemy®, we believe that beautiful skin is healthy skin. That's why we make sure our products are free of more than 1,800 unnecessary additives and fillers. We implement stringent testing that far exceeds basic industry standards. You'll never find the following substances in our products:
♦ Parabens
♦ Lauryl/Laureth Sulfates
♦ Petrolatum
♦ Triethanolamine
♦ Phthalates Hydroquinone
♦ Silicone
♦ Retinyl Palmitate
♦ Coal/Tar
♦ Lead
♦ Pegs/Glycols
♦ Mineral Oil
♦ Synthetic Fragrances & Dyes
♦ Triclosan
♦ 1,4 Dioxane
♦ Bha/Bht
♦ Formaldehyde
♦ Oxybenzone
♦ Animal Oils/Fats/Musks
♦ Mercury
Ingredients like sulfates, synthetic fragrances, and dyes can exacerbate skin issues if you experience sensitive skin. Some, like parabens, mimic estrogen in the body and disrupt endocrine function, while others, like talc, petroleum, coal tar, and oxybenzone, are possible carcinogens.
Benefits of a Clean Skincare Routine
Tru Alchemy® is clean, conscious, and kind. Formulas that are free of unnecessary ingredients, always ethically sourced, never tested on animals, and designed with you in mind means that you'll likely experience less irritation and redness from the start.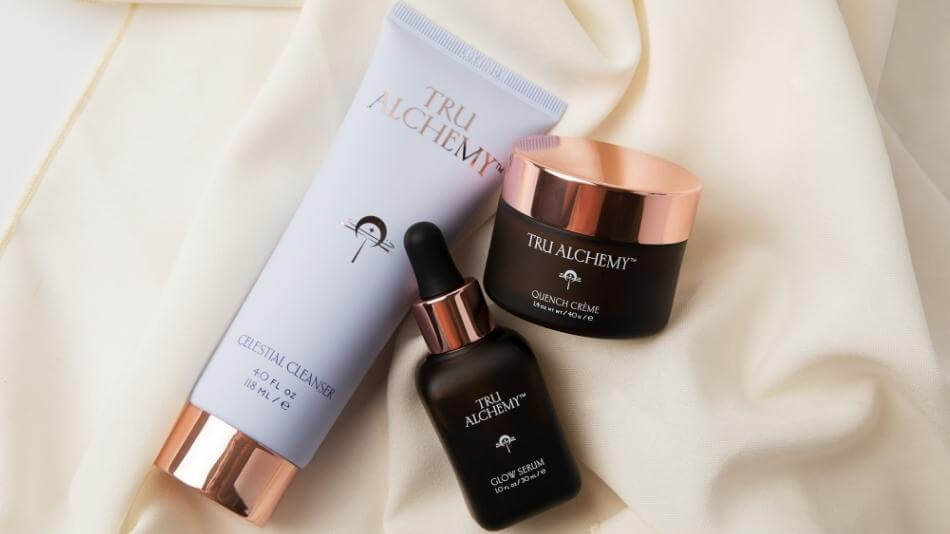 The long-term benefits are sustained healthier skin and wellness. Tru Alchemy® believes in wholesome and nurturing ingredients that never compromise health or beauty.
Clean Ingredient Skincare Recommendations
In general, this approach to selfcare is about finding products that use cleaner, greener, and naturally derived alternatives.
If you want to elevate your beauty arsenal and go green, you may want to seek out some of the following "clean" beauty ingredients.
♦ Kaolin and Bentonite Clay
♦ Plant Derived Ceramides
♦ Vitamin C
♦ Alpha Hydroxy Acids
♦ Beta Hydroxy Acids
♦ Bakuchiol
Cleanse With a Clay Cleanser
This gentle, mineral substance is from deep in the earth's layers, and the negative charge makes it a magnet for detoxing and removing impurities while softening and toning the skin. It's the ultimate botanical cleanser.
Moisturize and Protect With Plant Derived Ceramides
Ceramides are naturally occurring in our body and skin tissue. It's a soothing moisturizer that promotes skin elasticity and protects the skin barrier.
Use a Mineral-based SPF Sunscreen
Mineral zinc reflects UVA and UVB rays and creates a physical barrier to the skin. As a result, it's considered a greener option than chemical sunscreens and is reef-friendly, meaning it won't harm the ocean ecosystem.
Protect With an Antioxidant Serum
Vitamin C is a powerful antioxidant to counteract the effects of everyday elements like UV rays and pollutants.
Tone Discoloration With AHA Glycolic Acid
Glycolic acid is a gentle alpha hydroxy acid made from sugarcane or fruit enzymes. This ingredient encourages topical dead skin to dissolve to help reduce the appearance of discoloration and hyperpigmentation.
Rejuvenate Skin With BHA Salicylic Acid
Salicylic acid, which comes from willow tree bark, is the gold standard for everyday occurrences of common skin blemishes. It also works by gently dissolving and exfoliating dead skin and calming occasional redness.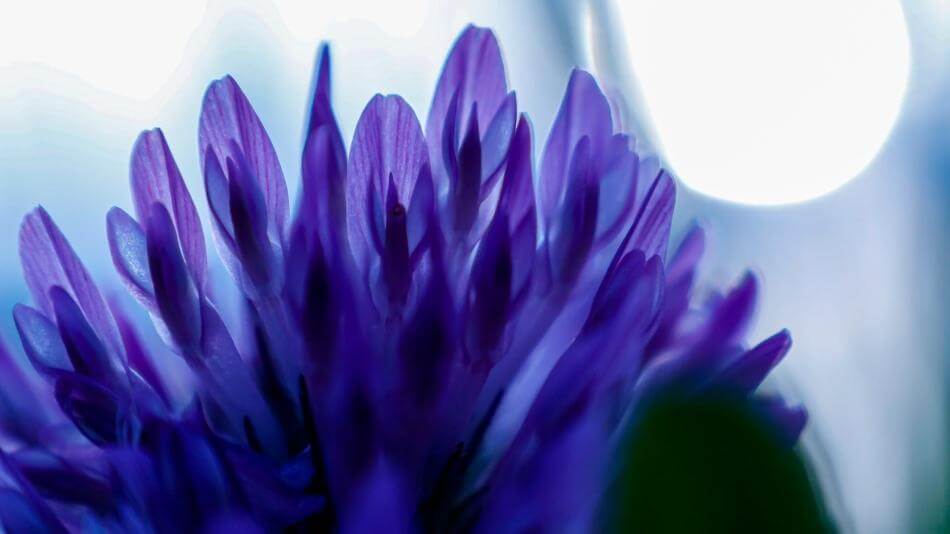 Smooth Fine Lines With Bakuchiol
This is a botanical yet potent retinol alternative. Retinol is a vitamin A derivative that stimulates normal collagen production to keep skin smooth and appear wrinkle-free. Bakuchiol has been found to smooth wrinkles and diminish discolorations similarly to retinol and causes less irritation.
Morning and Night Steps To Follow in a Clean Beauty Routine
One general principle of clean beauty is that less is more, so the best way to accomplish your clean beauty goals is to simply pare it down. Here are the simple steps you need in the morning and evening.
In the Morning
♦ Cleanse with a gentle clay cleanser.
♦ Use vitamin C serum on damp skin.
♦ Moisturize with a synthetic fragrance-free moisturizer.
♦ Apply an SPF for all-day protection.
In the Evening
♦ Start your double-cleanse with an oil cleanser to dissolve makeup such as pure almond, sesame, or coconut oil.
♦ Deep cleanse with a clay cleanser like Tru Alchemy's Celestial Cleanser to remove dirt, oil, and daily pollution from your skin.
♦ Now's the time for a skin treatment serum that targets specific skin concerns.
♦ Finally, we suggest using a botanical deeply-hydrating moisturizer, like Tru Alchemy's Quench Crème, that uses bakuchiol to smooth and refine skin and Hyaluronix® to retain moisture.
The key to conscious beauty is to be mindful of the ingredients in the products you use. See where you can shift a priority toward selfcare that truly considers your wellness, inside and out.
You don't have to take an all-or-nothing approach, but striving for minimalism in a world of clutter will offer not only less waste, but perhaps a happier, healthier you in a greener space. We encourage you to explore a world of luxurious selfcare that always centers and nourishes the mind, body, and soul.