Clay has been a fundamental part of skincare for centuries. Widely used by the ancient Egyptians, Queen Cleopatra herself incorporated clay into her elaborate beauty rituals. While soaking her body in a milk bath, she'd firm and cleanse her face with masks made from egg whites and clay from the Dead Sea.
Far away from the land of the Nile, clays have been and are still used by many cultures for healing and restorative practices. The knowledge of this powerful substance has been passed down from antiquity to the modern era, and we continue the tradition of using clay as a beauty staple and powerful, natural detoxifier.
What Is Clay?
Clays are defined as soft, mineral-rich substances from the earth. Made from volcanic ash and created deep within the earth's mineral-rich deposits, clay is renowned as one of the most effective, natural skin purifiers. Inherently anti-inflammatory, it's sought after to detoxify and deeply cleanse the skin.
Clay expands exponentially when mixed with water. Through the ionic exchange, the clay draws toxins from the skin while also replenishing it with essential elements like zinc and magnesium. Sourced from all over the globe, clays possess unique properties based on local climate and geology.
Which Clay Is Your Type?

Bentonite Clay
A super-absorbent, mineral-rich clay found in Fort Benton, Wyoming, Bentonite clay is ideal for detoxification. You'll most likely find this clay in a variety of beauty products, including hair care, clay toothpaste, bath soaks, calming lotions, deodorants, and scalp scrubs.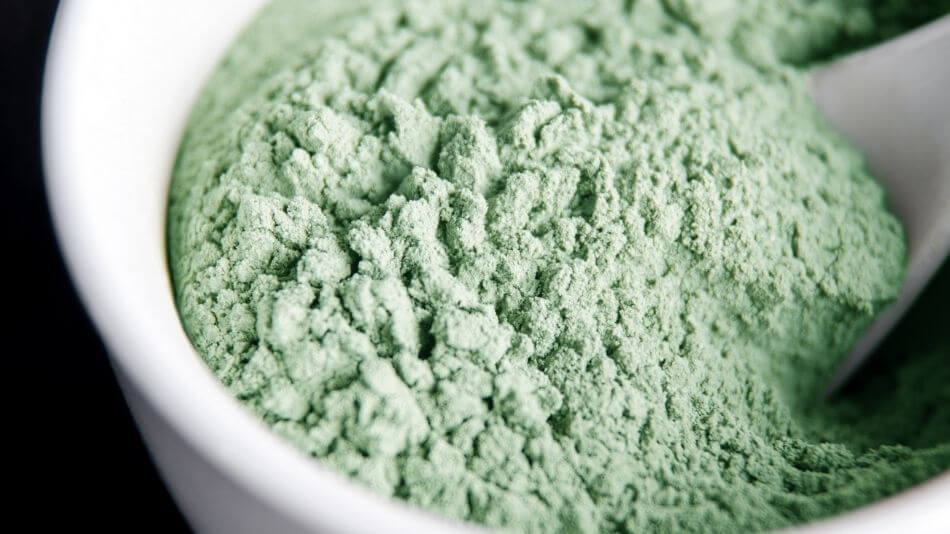 What makes Green Bentonite clay particularly beneficial for skincare is its magnetic charge. When activated by water, the clay acts like a magnet that draws out toxins and removes impurities from the skin.

And because Bentonite clay is non-drying, it softens and tones your skin while drawing out impurities to help bring your skin back to life.
Kaolin
Kaolin clay is a natural, soft clay that was discovered at Kao-Ling Mountain in southeast China. One of the purest clays on earth, it possesses powerful calming benefits and can also help detoxify the skin.
Its soothing properties make it suitable for those with sensitive, dry, or mature skin. Its fine, absorbent texture gently cleanses, calms red irritated skin, and improves circulation. It can be used all over the body, blended into soap for a creamy lather, or added to bathwater for a mineralizing soak.
How To Use Clay
You can find naturally occurring clay all over the world. In the U.S, they're often harvested near mineral hot springs throughout Pacific Northwest and American Southwest. In a remote mountain or desert locale, you'll discover an oasis of fertile activity providing a primitive remedy for varying skin ailments.
At the oasis, you can slather your face and whole body with a cool mud mask made from iron-rich red clay, bask in the sun on white flagstone rocks, and let the clay dry and detox your skin. Then, take a dip into the fortifying mineral hot springs and rinse off in the warm water. Enjoy the smell of sage nearby, wafting in the breeze, and let mystical earth and healing waters rejuvenate you. You'll emerge restored and renewed.

Health spas worldwide offer clay facials and mud body treatments consisting of seaweed, charcoal, salts, and other mineral-rich substances mixed with rose or spring water.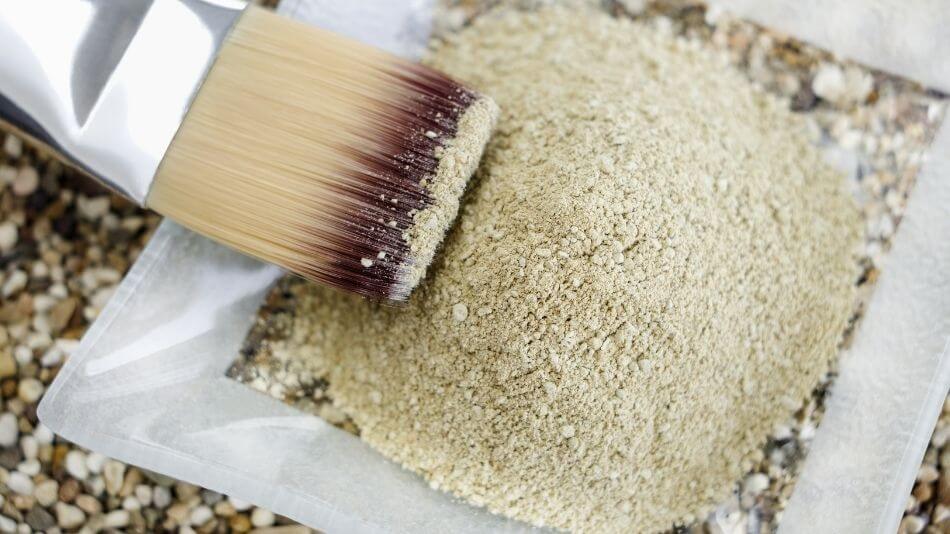 Thankfully, you can have all the detoxifying and soothing benefits of multipurpose clays at home in your daily cleanser. The Tru Alchemy® Celestial Cleanser has both bentonite to purify and kaolin to calm your skin. We suggest giving yourself at least five minutes to unwind.
Apply the cleanser onto skin moistened with warm water, and gently massage your facial muscles in upward fluid motions. Let your tension melt away as it lifts dirt and impurities from your skin. Escape to a tranquil location in your mind and imagine the clay's origins in exotic regions. Blissfully rinse away stress and debris as the earth's ancient healing magic purifies your skin, leaving it softened, toned, and fresh. You'll feel hydrated, renewed, and serene.
Minerals are an essential life source for all things, so why use sulfates and harsh chemicals to cleanse our skin when you can harvest the earth's most powerful purifier? We can both beautify and connect to the natural world with the magic of clay. You can incorporate it into your daily skincare ritual for a sensory and transformative experience for your skin that is truly grounding.