If you've been staying loyal to one or two favorite beauty tools, you might want to consider adding a variety to your arsenal, just as you might similarly incorporate different accessories into any wellness ritual. Sure, you can meditate on your own, but having meditation chimes can enhance and deepen the experience, thus making it more beneficial. The same is true in fitness; for example, adding hand weights to your workout routine could help you keep various muscles fit.
When it comes to skincare, you can use several utensils, tools, and devices to promote circulation and tone, relax facial muscles, and even support the efficacy of some active ingredients in your skincare.
Once you've mastered skincare basics like properly layering serums, there's so much more you can do! Using skincare tools is one way of expanding and elevating your regimen.
Here, we're introducing several skin tools that deserve a place in your ritual, from face rollers that are a stand-in for a masseuse to brushes that deep clean.
What To Look For In Your Skincare Tools
There's a vast number of tools and devices available, ranging from ancient to high-tech and affordable to luxury. However, you'll want to carefully avoid using the wrong device for your skin type and avoid wielding a tool incorrectly. This can wreak havoc on your delicate dermis, which may take some time to revitalize.
So before you introduce the latest trend or gimmick into your routine and aggressively incorporate a micro-needling roller into your facial routine, start simple. You can gradually increase the stimulation as you go and determine your skin's sensitivity and tolerance.
The at-home treatments should be non-invasive and should focus on a holistic skin-care approach, which means it stimulates your body's response instead of aggressive physical exfoliation. This generally means low-tech tools, but you can consider eventually mixing both high and low-tech skincare tools into your routine. They differ slightly as one is more basic, and the other is to amplify results and intensity.
How To Start
First off, in addition to all the obvious aesthetic reasons for using beauty tools, it's worth mentioning that massaging your face is a healthy way to connect with your body and a perfect way to begin a nightly ritual. Start by warming a few drops of lightweight oil (like sesame or almond) in your hands and applying circular movements all over your face and neck.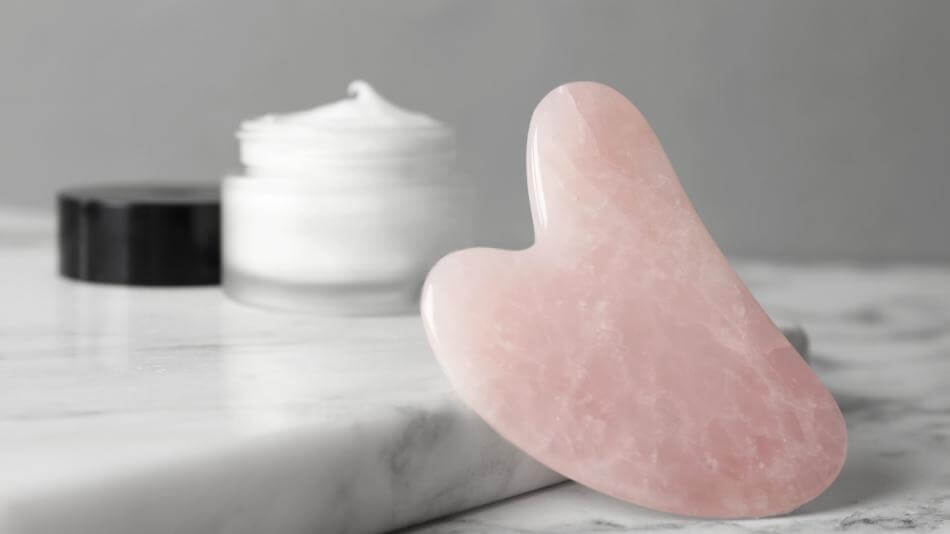 The Skin Care Tools
Gua Sha Facial Tool
One of the oldest recorded skincare tools, the gua sha stone, is a traditional Chinese medicine massage tool designed to relax muscle tension and promote lymphatic drainage in the face and body. Using a gua sha tool relieves stiffness and reduces everyday puffiness. It's also believed it moves stagnant energy in the body. This vital energy is often referred to as qi or chi.
The unique shape of this gemstone tool, often made of jade or rose quartz, perfectly hugs the curves and contours of your face for a facial massage that'll instantly leave you feeling and looking more sculpted each time you use it. With different techniques, many believe it can increase blood circulation, reduce visible puffiness, and even minimize the appearance of dark circles.
Simply apply a serum like Tru Alchemy's Glow Serum, and make sure the skin is slick so as not to tug or drag. If the Gua Sha is shaped like a heart, place the curved divot at the center of your chin, and pull it outward toward your ear. Repeat several times and then align the same curved divot under your cheekbone and pull upward and out. Finally, lay the tool flat, and starting at the center of your face between the brows, work your way up toward the hairline.
You'll notice the best results over time if you use the tool every day, but many of the effects give an immediate lift, flush of circulation, and tone the complexion. Use it in the morning to visibly reduce puffiness and energize or at night, just before sleeping, to relax facial muscles.
Dry Exfoliating Brush
This practice began in India over 5,000 years ago as a component of ayurvedic medicine. It has since become a cornerstone of good health and wellness found in many cultures. Now, body brushing is used by spas to stimulate circulation to support our immune system, exfoliate dead skin cells, and support the body's detoxification process. Basically, it gets everything moving and supports your overall health and wellbeing!
This hand-held tool is a soft, natural-bristle paddle brush, often made of bamboo. Dry brushing is the easiest technique anyone can do at home and is an effective tool that will give your skin a next-level glow! There are numerous benefits to dry brushing, including contouring and supporting collagen production for overall skin health.
Dry brushing works great on helping to plump skin and aids in the appearance of cellulite. If you have very sensitive skin, try dry brushing your body once every couple of weeks. If your body tolerates it well, increase it to once a week. Try to energize your morning with this ancient wellness ritual.
*Body Brushing Morning Ritual
Use the brush dry before you dress or shower. Gently brush skin in light, sweeping strokes, always brushing towards the heart. Start at the base of the feet, and brush each part of the body, avoiding the chest area (breast and heart), ideally seven strokes per section of limb. Wash your brush every couple of weeks and allow it to dry completely.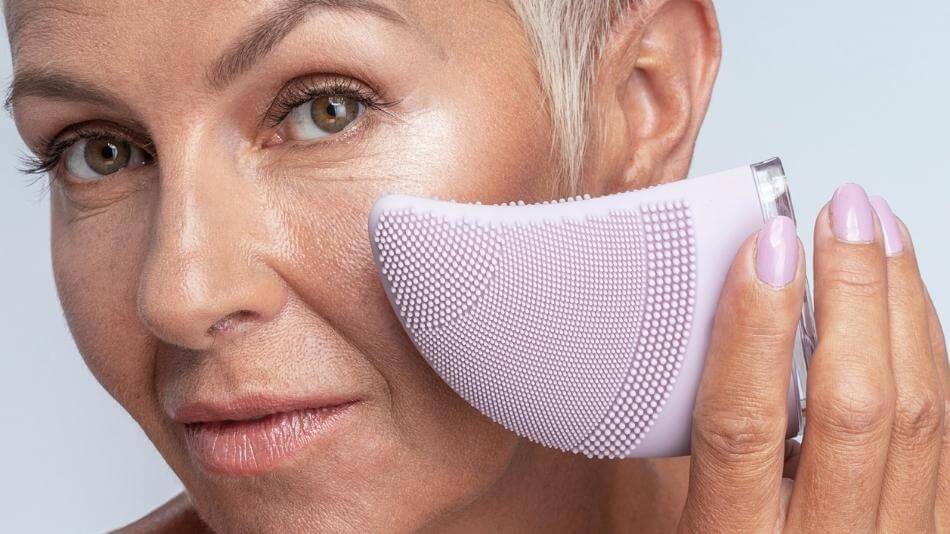 Facial Massager Roller
It's a super easy and nearly fool-proof tool to use. Many people use it for only a few minutes and find it quickly relaxes, like a manual facial massage. It's also an excellent tool for traveling as it can be used on the go.
It's a handle tool with two rotating balls on each side. A facial roller should glide over your facial planes and muscles with ease. When purchasing a facial roller, make sure the balls can move so that you aren't causing friction against the skin.
It stimulates blood flow and helps to bring more oxygen to the surface, so the skin becomes brighter, rosier, and healthier looking. Seeing any results from a facial roller comes down to consistency, but importantly, how you're using the roller on your skin.
When using the facial roller, be sure to target the cheekbone or jawline (similar to the nook in the gua sha tool) between the two rollerballs, and you roll it with lightly applied pressure. Otherwise, if the rollerballs go directly over the area, it will flatten when the goal is to define, plump, and lift.
Facial Cleansing Brush
This tool goes above and beyond everyday cleansing. It can be a manual brush or an electric-powered brush. Some people with sensitive skin find electric facial cleansing brushes too aggressive. So, this might be a tool you want to buy in person so you can feel the stiffness or softness of the brush for yourself. You'll want to look for a gentle brush head that feels more like a soft, synthetic makeup brush rather than an electric toothbrush. It should cleanse thoroughly but super gently without any irritation.
An oscillating brush gives you a delicate facial massage as it cleanses, firms, and exfoliates your skin. A manual brush gives you slightly more control over targeted areas and is significantly more affordable. The importance of deep cleansing the skin is essential to the foundation of its health. You want to thoroughly remove dirt, pore-clogging oils, and other impurities at the end of each day.
To start, try using Tru Alchemy's Celestial Cleanser with cleansing kaolin clay and soothing cucumber extract. Gently lather and work your manual brush in small circles, rotating slowly around your face.
Facial cleansing brushes can instantly level up your selfcare routine no matter your skin type and can be used while you're in the shower or bath. The steam will be cleansing, and conducive to opening your pores for a deep clean. You'll be amazed at how much brighter your face looks.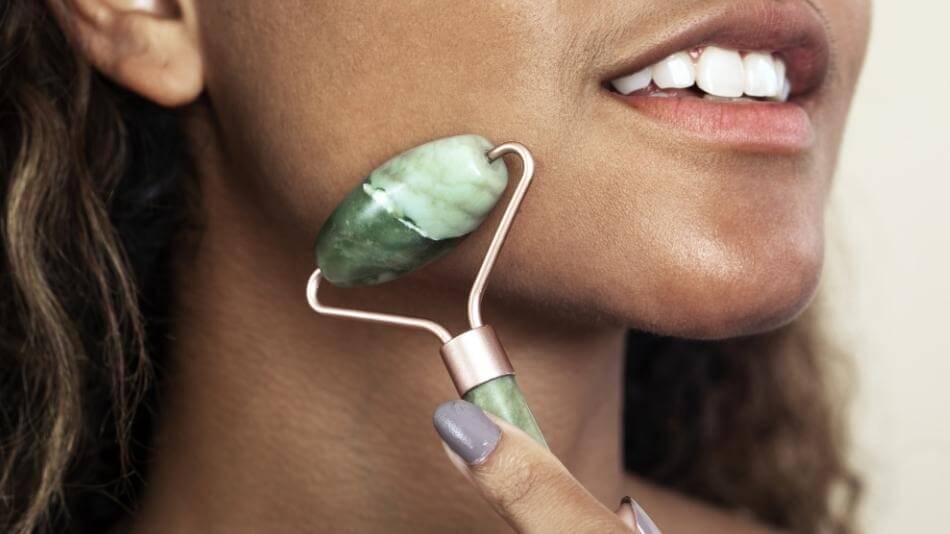 Jade Roller
Jade rolling, a traditional Chinese beauty technique, is also said to leave your face looking a little less swollen. This double-sided roller also has a smaller side, perfect for a puffy eye area. You can use it in tandem with serum and cream for an evenly applied layer that will not absorb into your hands. Just take a small amount of product or apply a sheet mask and glide it on with a luxurious jade roller. Not only is it an eye-catching vanity piece, but jade is also believed to be an energy cleansing, protecting, and rejuvenating stone.
Sculpting Bar
Think of this as a massage tool for the face with a gold-toned vibrating horizontal bar. This vibrating bar offers a little bit of everything, including toning, lifting, and calming. By mimicking the effects of a massage with subtle vibrations, the facial muscles relax, releasing tension and the appearance of morning puffiness.
Use the bar for about ten minutes in sweeping, uplifting motions from the center of the face outward. It can be used with serums like Tru Alchemy's vitamin c-enriched Glow Serum, oils, or hydrating sheet masks. This should not only create a taut, sculpted effect that will last all day, but additionally, it will help push moisturizing products into the skin to promote hydration.
Skincare Mini Fridge
Does your skincare require a mini-fridge? Maybe not, but just recall how nice a chilled eye cream feels in the morning, and you'll start to see the hype. The super tiny mini-fridge is just the right size for storing all your products in the bathroom, which might also help the skincare formulas last a little longer. We love storing Tru Alchemy's Eye Elixir somewhere cool for an indulgent and energizing wake-up.
Facial Cooling Globes and Freeze Tools
Speaking of a cooling treat in the morning, place these in your freezer before bed, then grab them in the morning to help wake up your puffy, tired eyes and complexion. Just glide and press the cold ends over any areas that need a little extra soothing as well, like over break-outs.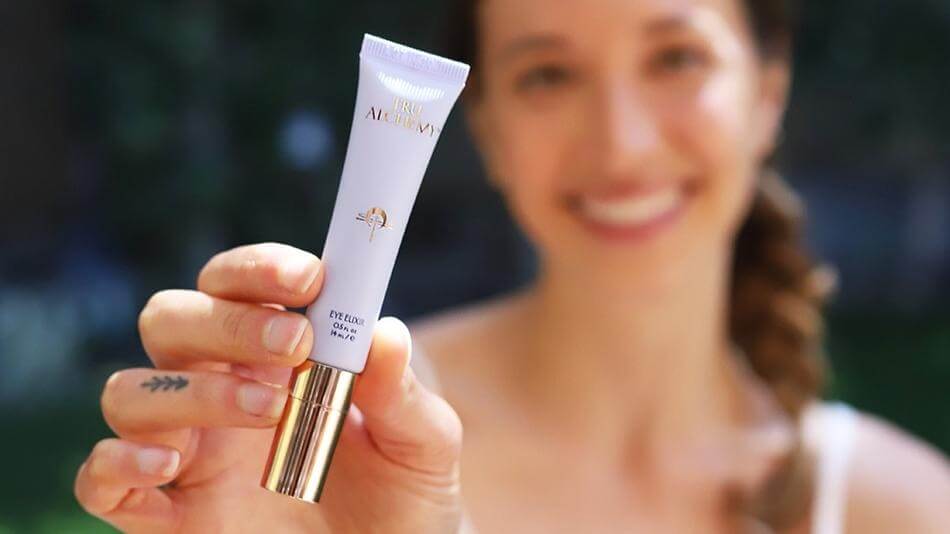 Typically, these cooling wands are designed to be used on the face to calm everyday puffiness and irritated skin while firming and tightening pores. They act like an iced latte for your whole complexion.
For the ultimate jolt of chill, start at the inner corner of your eye near your nose, gently pull them across the under-eye area to the top of your ear. Repeat that same motion under your cheekbone for a brighter and firmer-looking complexion.
Maximize Your Beauty Routine with Beauty Tools
You can, of course, use your hands as incredible massage tools, but sometimes having a manual skin-care utensil is not only handy but meant to mimic a professional facial treatment at home. Your nighttime ritual is an especially ideal time to connect your mind, body, and soul. When skin is prepped with a cleansing brush, it can promote the skin's absorption and maximize the benefits of your Tru Alchemy nighttime ritual and beauty rest.
You'll see bewitching results by rolling, massaging, or swiping these tools and wands across your visage, and with consistent use, you may be able to sculpt and chisel the curvatures of your face. With the help of these ancient techniques, a little elixir, and a wand, you can create a little magic.