When choosing skincare, it's essential to implement key ingredients that will address your unique and specific needs. So how do we know where to look and what to avoid?
Some ingredients are universal skincare superstars that will fit into any regimen, like Hyaluronic Acid and Vitamin C that brighten and hydrate your complexion. They're both great for any age group or sensitivity level.
As a general rule, we look for gentle yet potent ingredients targeted to work on specific concerns while also suiting a variety of skin types to reduce the chance of irritation. We love ingredients that are naturally sourced and will support the skin in promoting its own collagen production, ceramides, and cellular turnover. Holistic skincare is often the best method to maintain a gorgeous and radiant complexion. Let's take a look at a few highlighted ingredients and what benefits they'll offer when included in your daily routine.
Niacinamide
This is a powerful multitasker and a must-have in your skincare arsenal. Niacinamide, also known as vitamin B3, is an amino acid that helps visibly minimize enlarged pores by illuminating your skin's natural beauty, improving the appearance of uneven skin tone, softening fine lines, and diminishing dullness. It also supports the production of ceramides, which can support the skin's moisture barrier.
If your skin is sensitive and you're just looking for a gentle treatment to calm redness, niacinamide might be just what you're looking for. Not only can it calm and soothe skin by helping to manage oil production, but it can also visibly even out skin tone and lighten discolorations. You can find this star ingredient in TRU ALCHEMY's Spot Check to hydrate, plump, and brighten.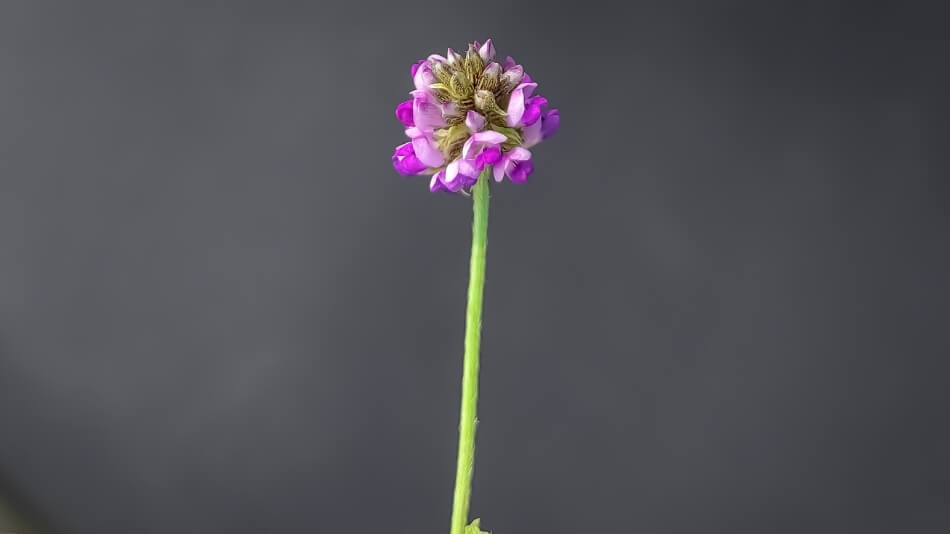 Bakuchiol
A naturally-sourced antioxidant ingredient found in the plant, also known as bachi, is native throughout India and used in Ayurvedic treatments. Bakuchiol provides instant hydration while visibly smoothing skin tone.
Bakuchiol is often thought of as an alternative to retinol while offering the benefits of visibly smoother skin and elasticity. We love this plant-derived powerhouse, and you can find it in TRU ALCHEMY's Quench Crème and Glow Serum, along with other botanical lipids that promote firmness and dewy skin.
Kaolin Clay
Kaolin clay is a mineral-rich centuries-old beauty secret sourced from deep in the earth's layers to tone, detoxify, and deep cleanse. We love that it won't strip the skin as harsh soapy cleansers can. Instead, it uses a magnetic charge to gently draw out dirt and impurities and tone skin. Kaolin clay is the star ingredient in TRU ALCHEMY's purifying Celestial Cleanser and is also in our hydrating Mystic Mask.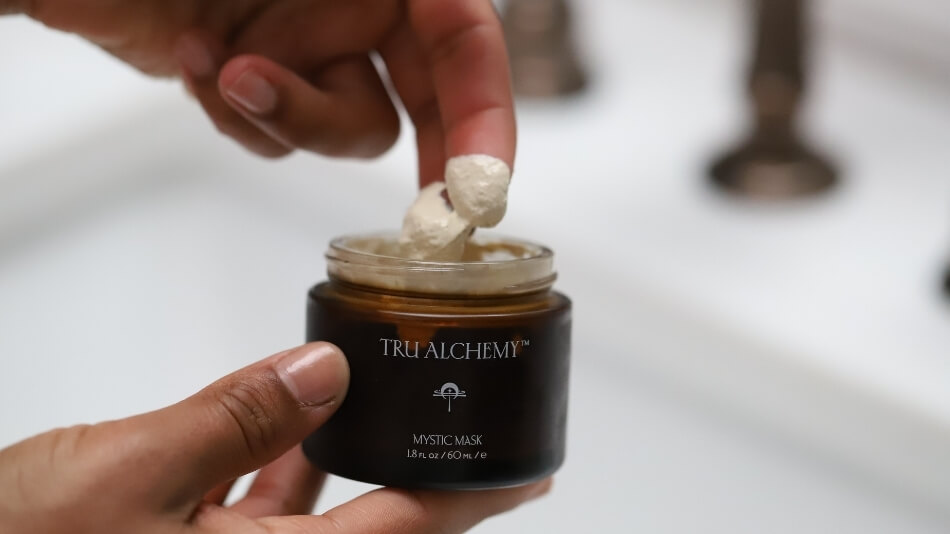 Polyglutamic Acid
Dry skin can truly benefit from this magical yet unknown ingredient! Derived from fermented soybeans, it's a powerful humectant that plumps the skin and instantly reduces the appearance of fine lines. Polyglutamic acid is a hydration powerhouse that holds 5,000 times its weight in water and prevents water loss in the skin.
It differs from the more well-known hyaluronic acid because it creates a layer on the skin that stops water from evaporating, called transdermal evaporation. So, it's not only a humectant, as it also locks moisture in.
Polyglutamic acid supports the skin's collagen production, minimizes the signs of pigmentation, and plays a role in elasticity! What more could we want from one ingredient? It truly is a multitasker and thirst quencher, which is why you can find it in TRU ALCHEMY's Quench Crème and Spot Check!
Vitamin C
Want younger-looking dewy skin? Get glowing with this holy grail ingredient that will enhance radiance and fight dullness. Vitamin C is a powerful botanical antioxidant that can supercharge your skin tone to reveal a smoother and brighter complexion. Vitamin C helps promote luminosity to even out skin texture. It gets to work on everyday environmental pollutants to refresh a sun-exposed complexion. We can't get enough of this liquid gold, and luckily, it can be used by almost all skin types! Try TRU ALCHEMY's Glow Serum with activated vitamin C to reveal your best complexion.
Final Thoughts
It's important to be intentional in all aspects of a skincare experience — from practicing mindfulness to the impactful formulas you choose for your skin. TRU ALCHEMY® utilizes the very best ingredients that blend the best of ancient wisdom and the most promising scientific elements for a truly transcendental and transformative skincare ritual.
The more we know about the ingredients in our selfcare routines, the more awareness we have of their true magic. When we lean on the divine elements that exist in nature, it will reveal our inner beauty and best selves.