Winter can mean chilly days and cozier nights. We love bundling up, having a warm cup of tea or cocoa in hand, and stargazing at the especially clear winter night sky. However, the frosty, crisp air can mean rosy cheeks and, occasionally, parched skin.
While it's true, winter elements like icy winds and drying indoor heat can take their toll on our skin, don't fret! Like winter, there is a glimmer of light even in darkness. With a few tips and tricks to care for your skin, you can partake in all the festivities and cheer the season has to offer.
Use a Humidifier
An optimal time for a humidifier is during the dry, wintery season. The fine mist is water vapor that replenishes moisture when humidity levels are low. The ideal humidity levels for indoor air should be around 30 to 40 percent to prevent everyday dry skin and eyes and soothe your nose and throat.
Lower the Thermostat
When the temperature drops outside, it's tempting to dial up the indoor heat, right? Unfortunately, temperature extremes can dehydrate and strip your skin. It's pertinent for the heat to stay at a mild 70 degrees to keep dry skin at bay. Instead, get some plush slippers and an extra throw blanket to stay toasty.
Limit Shower Time and Temperature
Need to thaw out after a long day? There is nothing more relaxing than a hot shower or bath to unwind, but unfortunately, hot water can strip all the natural oils from your skin, head to toe! Keep the water temperature mild, at least for your head and face, especially if you're already trying to preserve moisture and not disrupt the skin barrier. Try swapping regular soap for your body with a rich emollient body wash.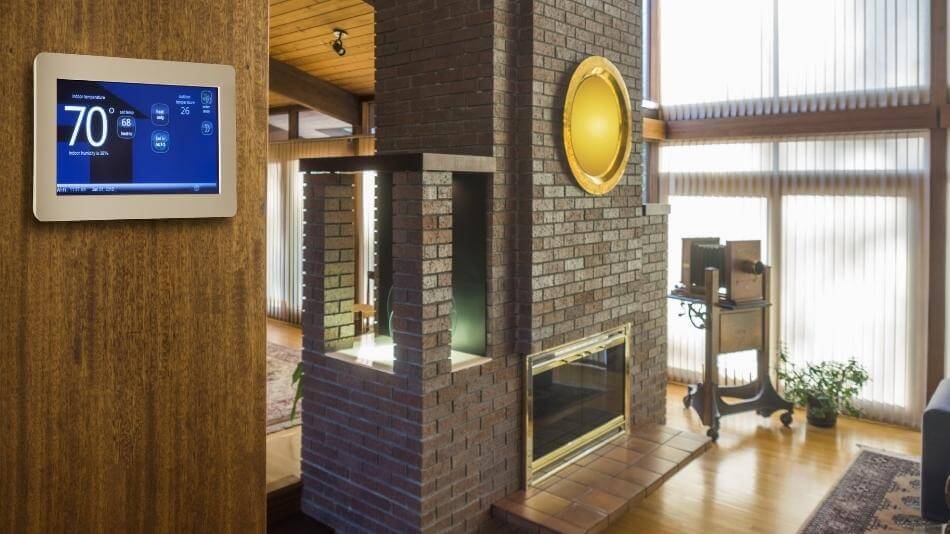 Create a Winter Skincare Ritual
One thing you'll find to be an absolute must is to customize your skincare products for the winter and create a new seasonal skincare ritual. First, ditch the soap and consider a gentle clay-based cleanser like Tru Alchemy's Celestial Cleanser made with kaolin clay and cucumber extract. If you're battling dry skin, try a cleansing lotion or oil that will impart moisture as it cleans.
When skin is dehydrated, it's often rough and dull. Reveal your inner radiance with Tru Alchemy's Glow Serum. The botanical Tridroxy Acid Blend™ will slough and dissolve away dead skin so your complexion will glow! Properly exfoliated skin will be better primed to absorb hydration and moisture.
Next, avoid any alcohol-based astringents and try a glycerin-based toner. Finally, top it off and pamper your whole body with an indulgent winter selfcare ritual. First, take a calming, warm bath or shower, exfoliating with a brush or gentle sugar scrub. It is a great time to use comforting scents like evergreen, ginger, and vanilla-infused oils or rich body cream.
Prioritize Your Moisturizer
Moisturizing should be the cornerstone and focal point of any winter skincare ritual. It's essential to replenish elasticity to parched skin. We love Tru Alchemy's Quench Crème to nourish our complexion with luxurious bakuchiol and Hyaluronix®. Your skin will feel renewed and protected against the elements. In colder months, you can apply an additional layer of facial oil or occlusive to lock in essential hydration and support the skin barrier.
Use SPF — Even if It Is Cloudy
Wearing SPF in the winter is not just for skiing the slopes — the sun intensifies and reflects on snow. You should be wearing SPF, 365, whether it's clear or cloudy out! The sun's rays still permeate through the clouds and will affect your skin. Wear an SPF 30, A and B, and a mineral sunscreen on cozy days indoors to protect from blue light UVAs.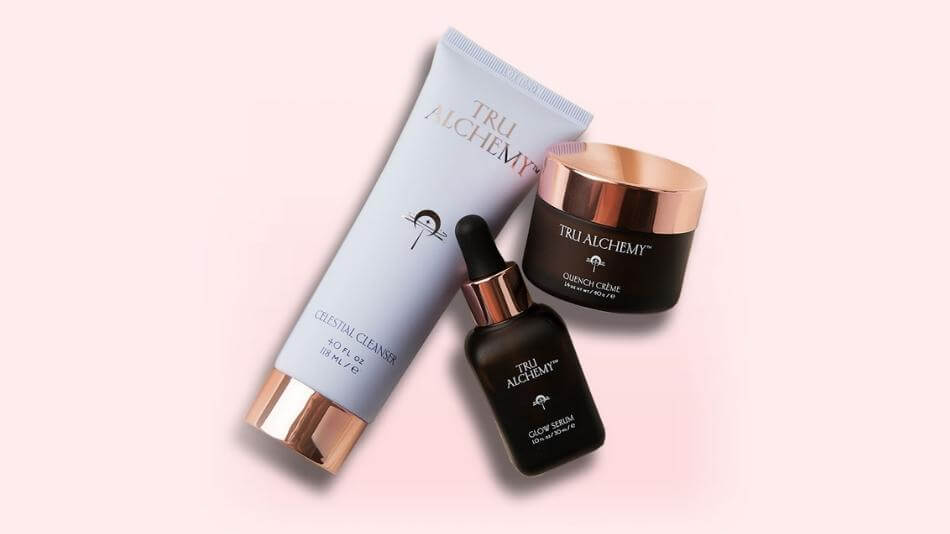 Clothing and Masks Fabrics
Up until this point, we had always considered which warm fabrics to avoid so as not to irritate dry skin, such as scratchy wool or polyester. For layers close to the skin, consider breathable, natural fabrics made of cotton, silk, or bamboo.
The same concept should be applied to face masks, if possible, with silk being a great option to minimize facial sensitivity or redness. It also will not absorb your moisturizer and further strip the skin. You can re-apply a soothing balm to lips and dry patches as needed to reduce friction.
Be Mindful of Hydration and Nutrition
Proper hydration is essential to support skin's elasticity and to help attain suppleness from the inside out. If you want dewy skin, you have to drink up. Eight 8oz glasses a day is ideal, but you can try infused water, herbal tea, and coconut or aloe water to stay hydrated. Potassium allows for your body to remain and properly store hydration. Not only will your skin look and feel better, but you'll feel more energized and alert.
Don't let the frigid elements zap you of hydration and your spirit. Now you know the small habits to change here and there that make all the difference. There's so much beauty in the quiet, reflective moments of winter, and with a little mindfulness and intention, you'll channel your inner winter goddess. Just remember this, even in the darkest days following the winter solstice, there's one more minute of daylight each day. Think of your skincare ritual as the same, and you'll emerge from winter transformed.