Mothers bring about life and are a force of nature. Theirs is the purest and most unconditional love. How can we possibly show them our appreciation? Perhaps with gifts that are thoughtful, calming, and restorative. We find that they inherently encourage the nurturing act of selfcare.
It can be a tall order to find something that fully expresses just how much she means to you. Need inspiration? Here, we've rounded up gift ideas for every kind of mom that's sure to make her feel adored.
Since Mother's Day is about celebrating moms of all kinds, consider that many of these gifts also work for grandmas, mothers-in-law, aunties, stepmoms, and godmothers.
Gifts for the Wellness Warrior Mama

Infused Body Scrubs
If she enjoys skincare, a collection of body scrubs are a great gift to compliment her ritual. Mineral-rich Himalayan pink salt purifies, green clay detoxifies the body, and black lava salt inspires mental clarity.
Herbal Bath Soak
Consider pairing scrubs with a bath soak for a restorative bathing set. We look for ones combining skin-soothing oats and botanicals like ginger tostimulate circulation. We're feeling more relaxed already.
Maternity Spa-Day Kit
Don't forget to pamper the mamas-to-be with a dry brush, bamboo robe, shower gel, and body oil.
Soy Wax Candle
We love warming scents like smoked vanilla and clean scents like cedar to fill a room while we unwind. You'll want to avoid paraffin and instead use non-toxic soy blend candles to set a mood and create ambiance.
A Dark Spot Dew-Over
It's her time to shine with Tru Alchemy's own Spot Check. Whether it's sun spots, post-blemish shadows or other unwanted imperfections, Mom will love adding this moisturizing skin brightener to her beauty ritual. It's even been named one of the Best Brightening Serums by Vogue!
Sound Bath
Speaking of ambiance, create a zen moment with the mesmerizing chimes and gentle vibrations from a sound bath. They'll lull her into tranquility and pure bliss.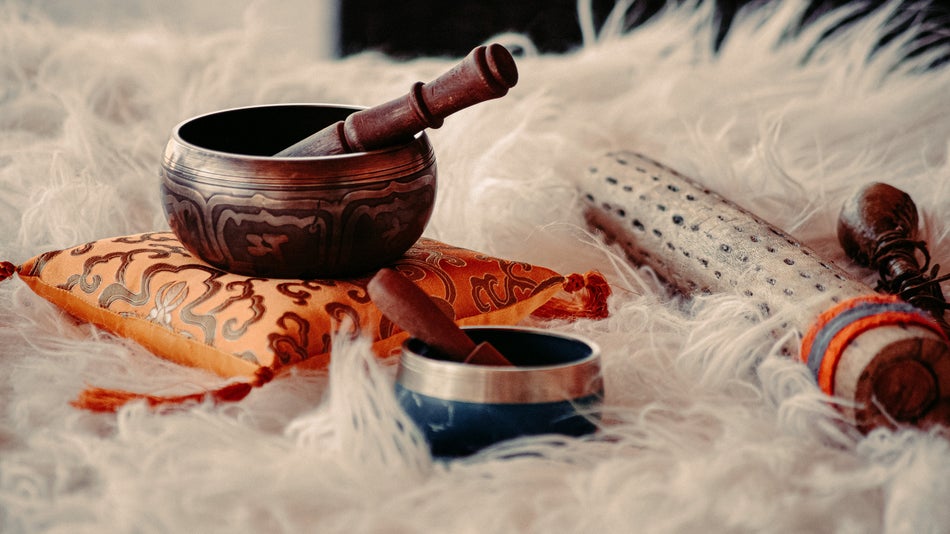 Organic Fiber Yoga Mat
Most yoga mats are made of pliable plastics known as PVC. Go the clean beauty extra mile and use more traditional woven fiber mats or ones made of natural organic materials like cork. She can put her mind at ease and perfect her Chakrasana.
Meditation Sitting Cushion
For the mom looking to make mindfulness part of her self-care routine, surprise her with a meditation cushion, perfect for pros and budding bodhis. It can help support posture and alignment while practicing deep breathing exercises.
Sage Kit
Send good vibes her way with a hand-wrapped smudge kit, including rose quartz, palo santo, ethically sourced white sage, and dried florals.
Artisanal Herbal Teas
Perfect for the coffee addict mom with frazzled nerves, herbal infusions have no caffeine yet can still be awakening and energizing. Sometimes called tisanes, they're a steeped beverage of florals and spices. They can momentarily whisk her away to an exotic locale with no baggage fees.
Cozy Luxury Gifts

Cashmere Sweater
The cashmere sweater is the ultimate feeling of warmth and softness, second only to a mother's embrace.
Astrology Constellation Necklace
Gold plated and written in the stars. These luxe necklaces add a personal touch of celestial charm for the mom who has everything.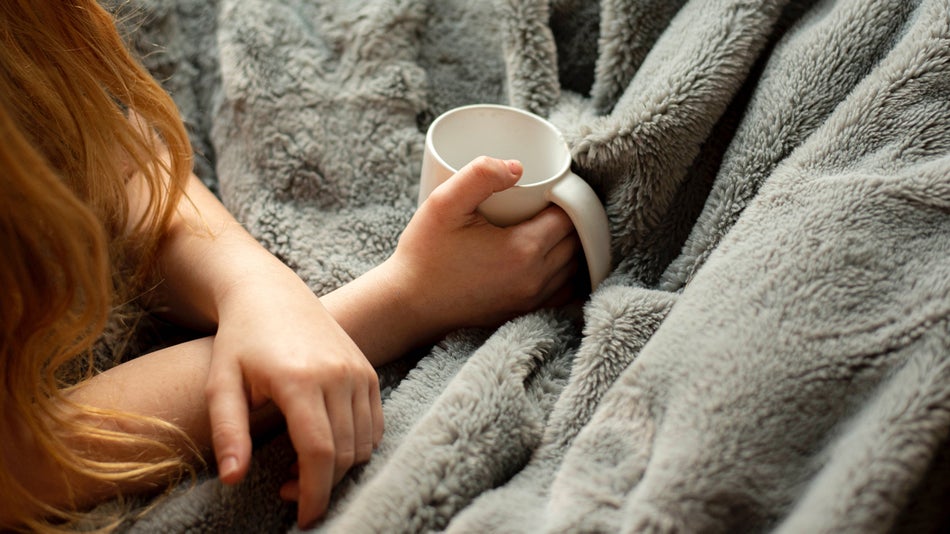 Luxe Throw Blanket
For the mom that is always chilly, give her a chic throw in this season's color, lilac.
Silk Eye Mask
When she needs to get some well-deserved beauty sleep, give her a cool and smooth silk mask to rest her eyes.
Linen Bedding Set
She'll think she's in a Provence hotel with luxurious, breathable linen bedding that'll keep her cool throughout the night.
Aromatherapy Heated Neck Wrap
If she endures mild, everyday aches, then a warming neck wrap can be just the thing. Made of rice, lavender, and other natural materials, you can just pop into the microwave for a few minutes. The warmth is soothing and therapeutic, great for unwinding after a hectic day.
Spiced Dark Chocolate
When the sun sets, she can enjoy a grown-up sweet treat, just for her. We love decadent bittersweet chocolate with hints of orange peel, black pepper, and cinnamon wrapped in gold foil. It's the perfect way to end the day and serves as a reminder to slow down and steal a blissful moment.
Mother's Day is a chance to reflect on all that was bestowed upon you by your mom, to show gratitude, and spread love to the moms you know. There is something innate and truly divine in motherhood that should be celebrated. So, if today is your day, then have a happy one, surrounded by loved ones and celebratory gestures.