Navigating the world of clean beauty and wellness in search of truly ethical products can be challenging. With so many logos and standards out there, it's important to familiarize ourselves and trust what certain logos represent and the authenticity behind them.
A clear barometer for conscious beauty is the compassionate and ethical treatment of our furry friends and having a verified cruelty-free stance. If you're searching for products that have no animal testing whatsoever, then here's what you need to know about being Leaping Bunny certified.
What Is Leaping Bunny?
So, what is Leaping Bunny Certification, and why does it matter? Leaping Bunny is a program spearheading a worldwide campaign to end animal testing. It is considered the gold standard for cruelty-free products.
The Leaping Bunny logo is issued to companies that make everything from cosmetics and personal care to household cleaning products that comply with the thorough Leaping Bunny certification criteria. Theirs is the most trusted cruelty-free certification for more than 700 companies worldwide.
The need for specific criteria was created amidst different brands having varying standards for animal testing products and ingredients. There were substantial grey areas, and many brands did not live up to their own claims.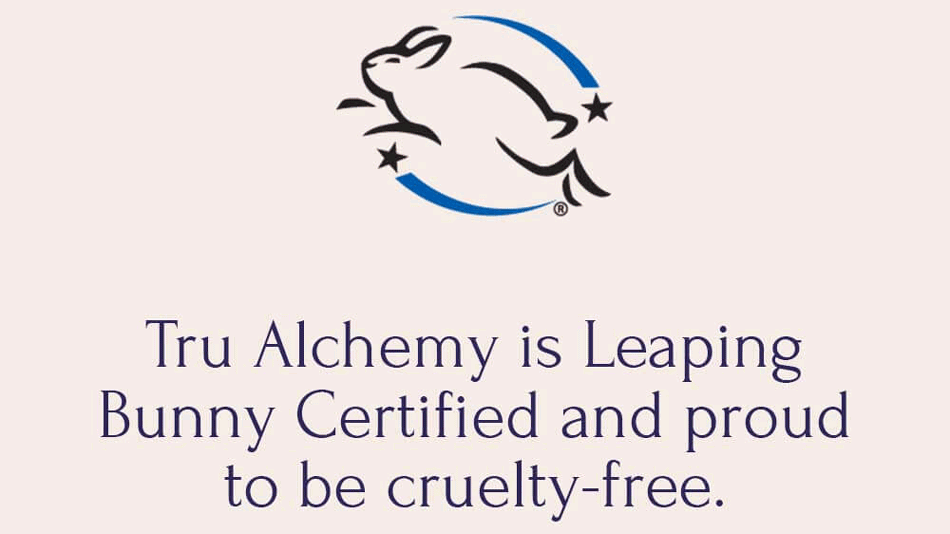 You can learn more about Leaping Bunny at their website - https://www.leapingbunny.org/
What Does It Mean To Be Leaping Bunny Certified?
Obtaining Leaping Bunny certification is a rigorous process that involves an investigation of all products, implementing Leaping Bunny's criteria, and monitoring suppliers. Certified brands also pay for licensing the Leaping Bunny Logo and are subjected to inspections to maintain them.
In short, companies cannot partake in any animal testing, both in ingredients and product formulation. This is key because it means that not only must the final product be free from animal testing, but each individual ingredient must not have undergone animal testing or been purchased from a supplier who does testing on animals (a common loophole many brands ignore).
It's essential to look for the Leaping Bunny Certification logo, so you know which products are cruelty-free all the way through the supply chain.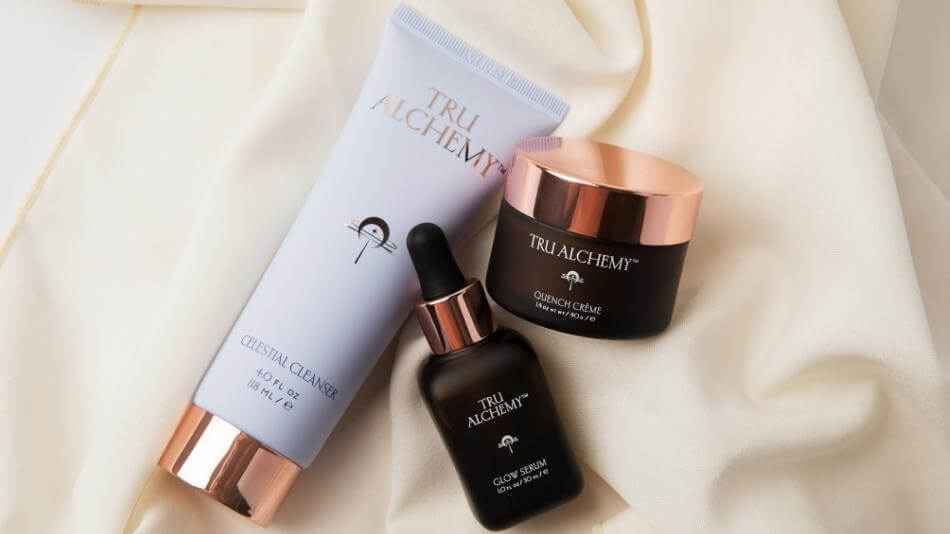 Why Tru Alchemy® Is Proud To Be Leaping Bunny Certified
At Tru Alchemy®, we've always been clean and conscious with the highest quality ingredients that never compromise wellbeing. In further effort to be leaders in kind beauty, we have ensured that all our products are Leaping Bunny certified too!
Now with only a quick glance, you'll be assured of the highest standards for our animal friends. Want an easy way to be a mindful consumer? Be sure to always look for the Leaping Bunny logo and hold companies to the same standard and measure of compassion whenever you buy other personal and home products.