As a thriving and ever-blossoming beauty brand, we pay close attention to the surrounding world of skincare, beauty, and wellness. We look to editorial experts for trusted opinions, sharing the products they love as our source for inspiration and information.
That's why we're so excited to share our own recent product shout-outs, and press mentions in renowned publications like Vogue, Byrdie, Who What Wear, The Zoe Report, and LA Times.
Tru Alchemy® is shaking up the beauty paradigm with products that nurture not only your skin but also the mind, body, and soul. Check out our latest mentions below, and see what all the buzz is about!
Tru Alchemy® in 2021
Vogue's Best Serums
We are so thrilled for Tru Alchemy's Eye Elixir to be included in Vogue's list of Best Face Serums!
Best Niacinamide Serums
I spy…Glow Serum for the win! It is truly our skincare savior.
MSN's Genius Eye Elixir2
Pamper the mother figure in your life! We're so happy to be included in MSN's Mother Day Gift Guide and described our Eye Elixir as genius.
An Eye Treatment Cream to Fall in Love With
Who What Wear is loving Tru Alchemy's Eye Elixir for an awakening post zoom pick-me-up.
Byrdie: Best for Dark Spots
Tru Alchemy's niacinamide-rich Spot Check is a favorite from Byrdie!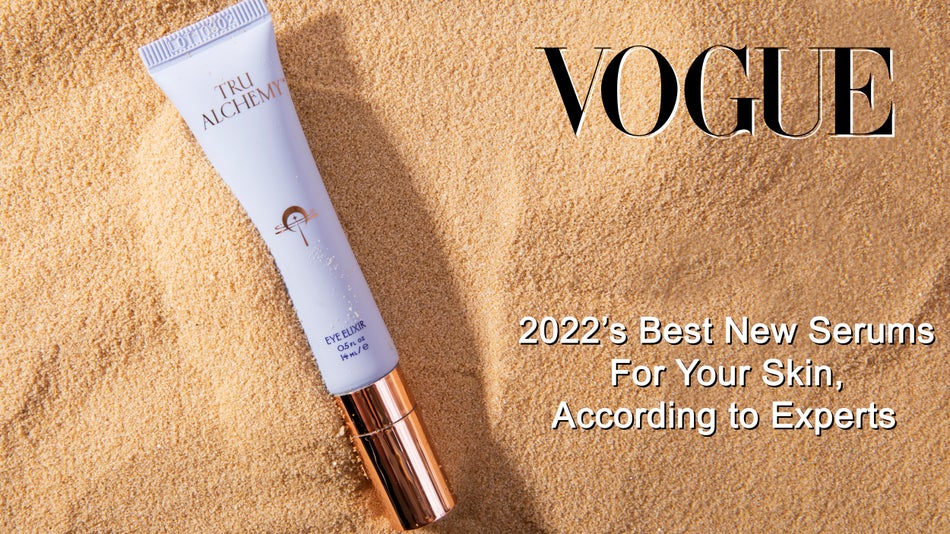 Life&Style's Celeb Worthy Swag
Life&Style magazine would be the ones to know best! We're so honored to have been picked as swag-bag-worthy.
The Future of Beauty with Ziv Haklili
Thank you to Authority Magazine for recognizing our very own Ziv Haklili as a beauty and wellness innovator and holistic visionary.
Beauty Independent Talks All Things Scale
You can read more about Tru Alchemy's founders, brand ethos, and insight into their start in wellness here, thanks to Beauty Independent.
A Mask for Transformative Skincare
We're so excited to see Mystic Mask acknowledged for its transformative magic on New Beauty's Best New Skincare Products List.
Mystic Mask, a 2021 Editor's Pick
Spa & Beauty Today gave a shout-out to Mystic Mask on their 2021 Editors picks.
Light and Hydrating Summer Obsessions
Quench Crème is a summer favorite from Who What Wear.
Tru Alchemy's Ziv Haklili on Beauty as Nutrition
Read more about beauty from the inside out from Ziv Haklili on Thrive Global.
How to Strengthen Your Skin's Moisture Barrier
The Zoe Report is a fan of Quench Crème for keeping your skin barrier hydrated!
Glow Serum: A Recommended Formulation
The New York Post named Glow Serum one of the best vitamin C serums!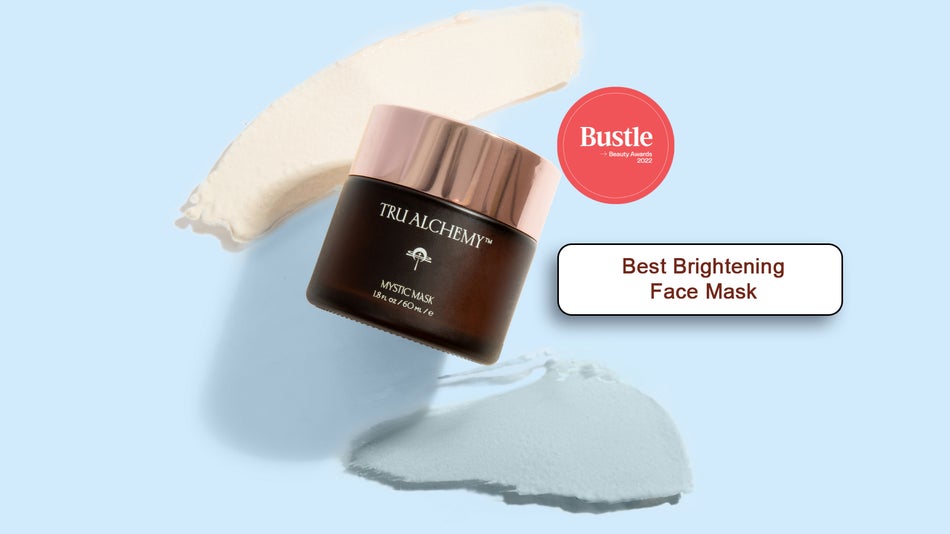 The Ultimate Stocking Stuffer
Our Mystic Mask is officially your stressed-skin best friend, according to The Los Angeles Times.
Everything You Need in One Magic Trio
E Online knows that our Magic Trio (Celestial Cleanser + Glow Serum + Quench Crème) is the perfect holiday (or anytime!) gift for that skin-loving best friend.
"Best New Brand," Says It All
Thank you, Teen Vogue, for naming Tru Alchemy® as an editor's pick for Best New Brand!
Tru Alchemy® in 2022
Serums Work Wonders for Dark Circles
Who What Wear shares what derms had to say about our Eye Elixir and dark undereye circles.
Best Skin Care Products of 2022
Mystic Mask was named the best brightening mask by Bustle.
Best New Serum
We were so thrilled to see Eye Elixir named best eye serum in VOGUE's Best New Serums 2022 list.
Line Creams to Know About
Eye Elixir's unique smoothing vitamin C-formula with caffeine to de-puff is a favorite at New Beauty.
With so much more of 2022 to come, be sure to check back often because we'll add new press mentions as they come up. And you can always browse our Insta to see our products in action. Better yet, why not give our Must-Have Magic Trio so you can experience for yourself what all of the hype is about. We guarantee it for 60 days!