Once upon a time, most skincare routines followed three fundamentals consisting of cleansing, toning, and moisturizing. In the last decade, beauty and self-care evolved to address specific skin concerns, shift toward clean beauty, and increase the availability of active ingredients with affordable brands. It led to the world of skincare today with a dizzyingly wide array of endless products to choose from.
With the popularity of the Korean beauty 10-step routine, people began layering numerous steps and active ingredients to achieve results. Lucky for us, the typical routine has been somewhat simplified with multitasking products. So, while figuring out the best way to layer your products may not require a chemistry degree, it can still be a bit tricky. Below, we'll discuss the basics of skincare layering.
K-beauty Layering Routine
Korean beauty, both skincare and make-up, centers around the concept of "glass skin," which is exactly like what you'd imagine. The skincare principle focuses on layering hydrating products for a dewy and youthful sheen to achieve this look.
The standard K-beauty routine involves layering your products like so:
♦ First, a double cleanse with an emulsifying oil-based cleanser to remove makeup, followed by a gentle cleanser.
♦ Then, a non-alcohol-based hydrating and softening glycerin-based toner.
♦ Next is an essence, often considered the cornerstone of the K-beauty 10-step routine. It's a humectant and hydrating water-based gel that plumps the skin allowing it to hold water. It can include ingredients like snail mucin for hydration.
♦ Followed by ampoules or serums with active ingredients unique to K-beauty, like Centella Asiatica and green tea antioxidants.
♦ A sheet mask
♦ Some eye cream and lip balm
♦ A moisturizer
♦ And finally, an SPF or a final occlusive layer of balm or oil on top to seal it all in at night.
How to Layer Your Skincare Products
The order in which we layer our products is as important as the product themselves. The general idea is that active ingredients go on first in the regimen, then you seal it all in with richer formulas like your moisturizer.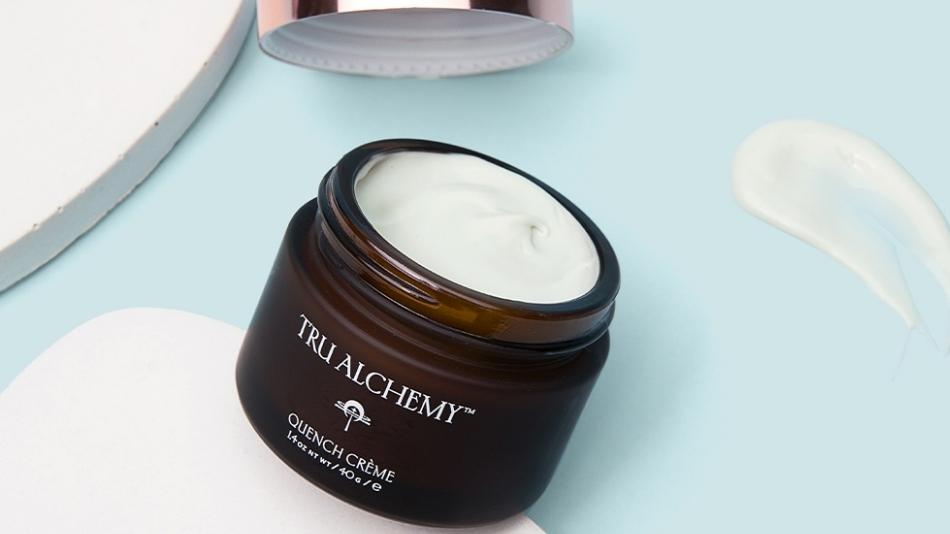 A good rule of thumb is to apply based on consistency, which would mean going from thinner, watery products to thicker emollients. It's possible that applying a thicker, richer formula first could deter the thinner ones from being absorbed into the skin's layers.
Ingredient Combinations to Pair and Which To Avoid
Now that we've shared some of our favorite secrets with you, you can add a fresh perspective to your own routine to make sure the ingredients work their magic to make your skin goals a reality. Here are some combinations of ingredients that play nicely together to give you a TRU-ly extraordinary experience (and a few we think you might want to avoid).
Retinol and SPF
Retinol is a powerful ingredient that works to help maintain the appearance of a youthful complexion, however, proceed with caution. Retinol likes to be the sole star of the show and can easily irritate the skin. If you prefer to use retinol, it's a good idea to use sparingly with moisturizing hyaluronic acid and ceramides as well as SPF. It's important to keep in mind that retinol can make the skin more sensitive to sunlight and UV rays, so it's ideal to use retinol at night, cleanse in the morning and make sure to use an SPF.
Retinol and Vitamin C
Vitamin C works best in the daytime as it's an antioxidant that can support your skin against common environmental stressors. Instead of layering these ingredients on top of one another in your routine, use them in tandem, applying Vitamin C in the morning and retinol at night to reduce irritation.
Avoid mixing retinol with alpha hydroxy (AHA), beta hydroxy acids (BHA), or benzoyl peroxide. Benzoyl peroxide and retinol will cancel each other out. AHA and BHA acids are liquid exfoliants that dissolve dead skin, which can dry out the skin and cause irritation if your skincare routine also includes retinol.
A great alternative to retinol is the ingredient bakuchiol. Bakuchiol works similarly to retinol for its age-defying properties but is gentle enough for sensitive skin and can be paired with vitamin C. Tru Alchemy's Quench Crème uniquely combines the potent bakuchiol and vitamin C to drench your complexion and spirit in complete luxury.
Vitamin C and Tridoxy Acid BlendTM
Yes! When used in the right potency, this combination is a radiant complexion superstar. Tru Alchemy's Glow Serum combines the magical Tridroxy Acid BlendTM of phytic acid, lactic acid, and glycolic acid with supercharged vitamin C that works together to gently lift away dulling surface cells to reveal a brightened complexion.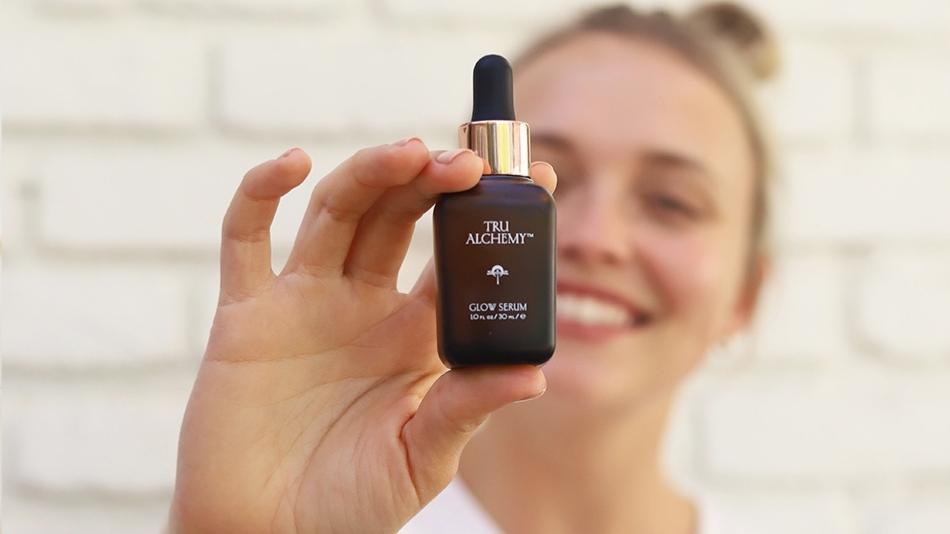 When vitamin C is used with other antioxidants like green tea, they complement one another. The same goes for wearing vitamin C under sunscreen because they complement one another and can support skin against common environmental stressors.
AHA/BHA Acids and Hyaluronic Acid
Glycolic and lactic acids are liquid exfoliants that can smooth skin texture and even skin tone. However, too much of these acids can dehydrate the skin, so moisturizing after applying AHA and BHA is essential! Look for ceramides, hyaluronic acid, and glycerin to hydrate and soothe skin. Tru Alchemy's Quench Crème also includes Hyaluronix®, which uses hyaluronic acid to draw up to 1000 times its weight in moisture from the air. It's TRU-ly a one-of-a-kind way to shower your skin with love.
Niacinamide and AHAs
Skin-soothing niacinamide is often touted as a workhorse ingredient in skincare as it has multiple benefits. It protects skin from everyday stressors, calms redness, promotes skin hydration, supports a healthy skin barrier, supports skin elasticity, and helps diminish the appearance of fine lines. It's great to mix with many active skincare ingredients to calm redness, even out skin tone, and visibly reduce signs of dark spots, age spots, post-blemish shadows, and discoloration. Try Tru Alchemy's targeted Spot Check treatment for an illuminating combo of Tridroxy Acid BlendTM and niacinamide.
Layering your skincare doesn't have to be a complicated and stressful affair. Finding the right combinations and the right products with you in mind will allow you to beautify and decompress during your skincare ritual. Choose products that are gentle yet effective so you can reveal your best and TRU self. We encourage you to make a mindful shift in your skincare from focusing on the clinical feeling, mixology of ingredient lists to a regimen that brightens your skin and nourishes your mind, body, and soul.