Whether you're a fan of the 10-step beauty routine or are a more simplified no-fuss type, two essential products should be in every rotation: serums and moisturizers.
These products can differ greatly regarding their textures and purpose, which should be considered for a truly unique and customized regimen. We'll break down the differences between these two products and how to combine them into your beauty ritual. Here's everything you need to know about serums and moisturizing creams.
What Is a Face Serum?
Serums are potent but lightweight liquid formulas that have smaller molecules than a cream or moisturizer. This allows concentrated ingredients to absorb deep into the skin, making them ideal for addressing specific skin issues that tackle everything from the appearance of post-blemish shadows and fine lines to signs of hyperpigmentation.
Serums do wonders at night as they're full of nourishing, active ingredients that provide restorative benefits while we sleep and our body is in replenish mode. We look to powerful ingredients like Bakuchiol as an alternative to retinol that works all night to help your skin maintain its youthful, healthy complexion.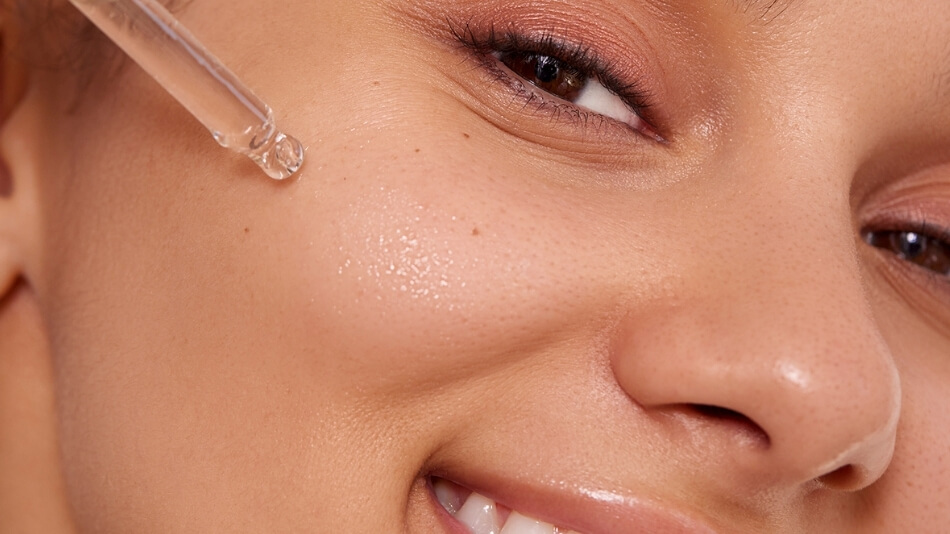 During the day, we love hydrating serums designed to instantly illuminate, leaving your dull complexion in the dust. Start your day with TRU ALCHEMY's Glow Serum, which combines activated vitamin c to help diminish the appearance of fine lines and vegan green tea stem cells that promote a hydrated and smooth appearance. It's a perfect serum to help reveal your skin's youthful radiance.
What Is Moisturizer?
A moisturizer can vary in texture from a water-based gel to a heavier cream. They are often thought of as the cornerstone of skincare routines and have been used in beautifying remedies since ancient times.
Their rich consistency makes them essential as the final step both day and night. Like serums, moisturizer creams are often made to address different skin types, but their main purpose is to hydrate and lock in moisture. They have larger molecules that sit on top of the skin to create a barrier on the surface. This barrier helps to alleviate dry skin that may result from environmental elements like wind etc. Consider using a moisturizer and an additional SPF during the day.
We look for moisturizers that soften and relieve dry skin and include a few beneficial ingredients like Hyaluronix® that work to attract and retain up to 1,000x its weight in moisture. TRU ALCHEMY's Quench Crème is a lightweight yet indulgent, deeply hydrating, and replenishing daily moisturizer that instantly hydrates a dull, dry complexion. It's the perfect last step for day and night use.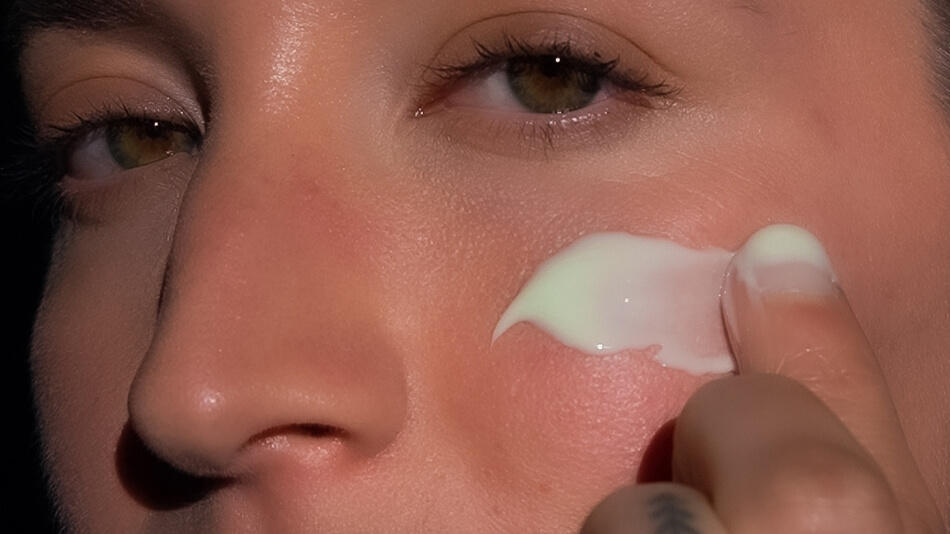 Serum vs. Moisturizer: What Are the Key Differences?


♦ Here are a few key differences between serum and moisturizer.
♦ Serums are thinner, whereas moisturizers have a richer and creamier consistency.
♦ Serums are intended to penetrate deeply into the skin to deliver active ingredients, whereas moisturizers nourish the surface of the skin.
♦ Moisturizers also have larger molecules than serums. This means that a moisturizer will seal and create a barrier for the skin.
♦ Serums are meant to follow cleansers, whereas moisturizers are the final step.
♦ Serums are concentrated and water-based. Moisturizers are water and oil-based.
♦ Serums help tackle skincare concerns like signs of pigmentation and the appearance of fine lines, and they're great for improving texture for smoother, more radiant skin.
Can Moisturizers and Serums Be Used Together?
Yes, they can and should be used in tandem! When layering skincare, in general, products are layered from thinnest first to thickest. Serums are meant to deeply nourish the skin, while the moisturizer forms a seal to support the serum efficacy.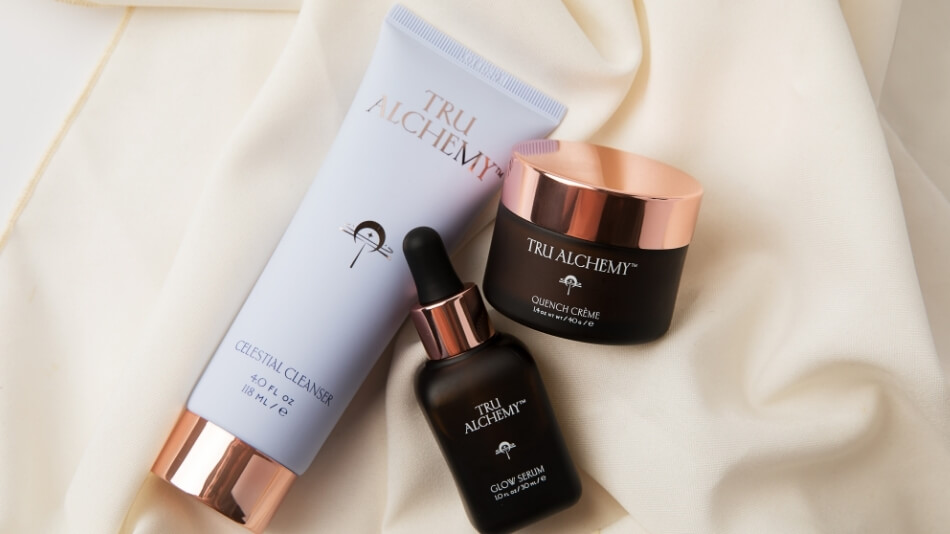 To properly layer your skincare, apply the serum on damp skin after cleansing using a gentle hand-press technique to increase the absorption. Wait a minute to let the serum fully absorb and settle into the skin. Then, you'll want to dot the moisturizer onto your face and massage evenly using gentle, circular motions. We like to incorporate active ingredients into our products that also complement each other on a transforming level, which is why our Glow Serum and Quench Crème together have the power to nourish your skin and soul.
The Best of Both Worlds
You can manifest the best of both worlds by targeting multiple skin concerns and only using a few products when you transform your basic routine into a mindful and immersive skincare regimen. We love using our Glow Serum to get glowing in the morning and as a renewing evening serum, and our Quench Crème is the perfect ultra-hydrating moisturizer for day and night.
Alternating with other TRU ALCHEMY® immersive skincare products can allow you to create a balanced and personalized routine, where the ingredients do the thinking and work for you. This allows you to use your me-time to unwind and let your thoughts meander. A shift in your mindset can start by looking at your skincare to see what's truly needed to live as your most serene and authentic self.