With close to 30 years of experience in the beauty industry, our very own Roseann Fernandez, Vice President of Brand Marketing and Creative, took a moment to chat on the popular beauty channel, Advocate Now, about the importance of clean beauty and living a health-conscious lifestyle. Here are some of the highlights!
Advocate Now: I love that the tagline for Tru Alchemy is "skincare, meet selfcare" because your products are made with intentional ingredients. It's a clean, conscious line and although they might sound like current buzzwords, why are those terms so important to look for particularly when it comes to skincare?
Roseann: With Tru Alchemy, when we developed the brand, we developed it during the pandemic when people really started becoming hyper-conscious of their wellness, their routines, and realizing everything that we put on our bodies gets absorbed into our systems. We really want to be conscious of the ingredients we use in our formulas and purposely try to find truly effective ingredients that can actually impact your skin but in the most healthy and safe way possible.
Advocate Now: Do you think that we're at a point where more and more companies are going to be accountable when it comes to the ingredients they use and their business practices as a whole?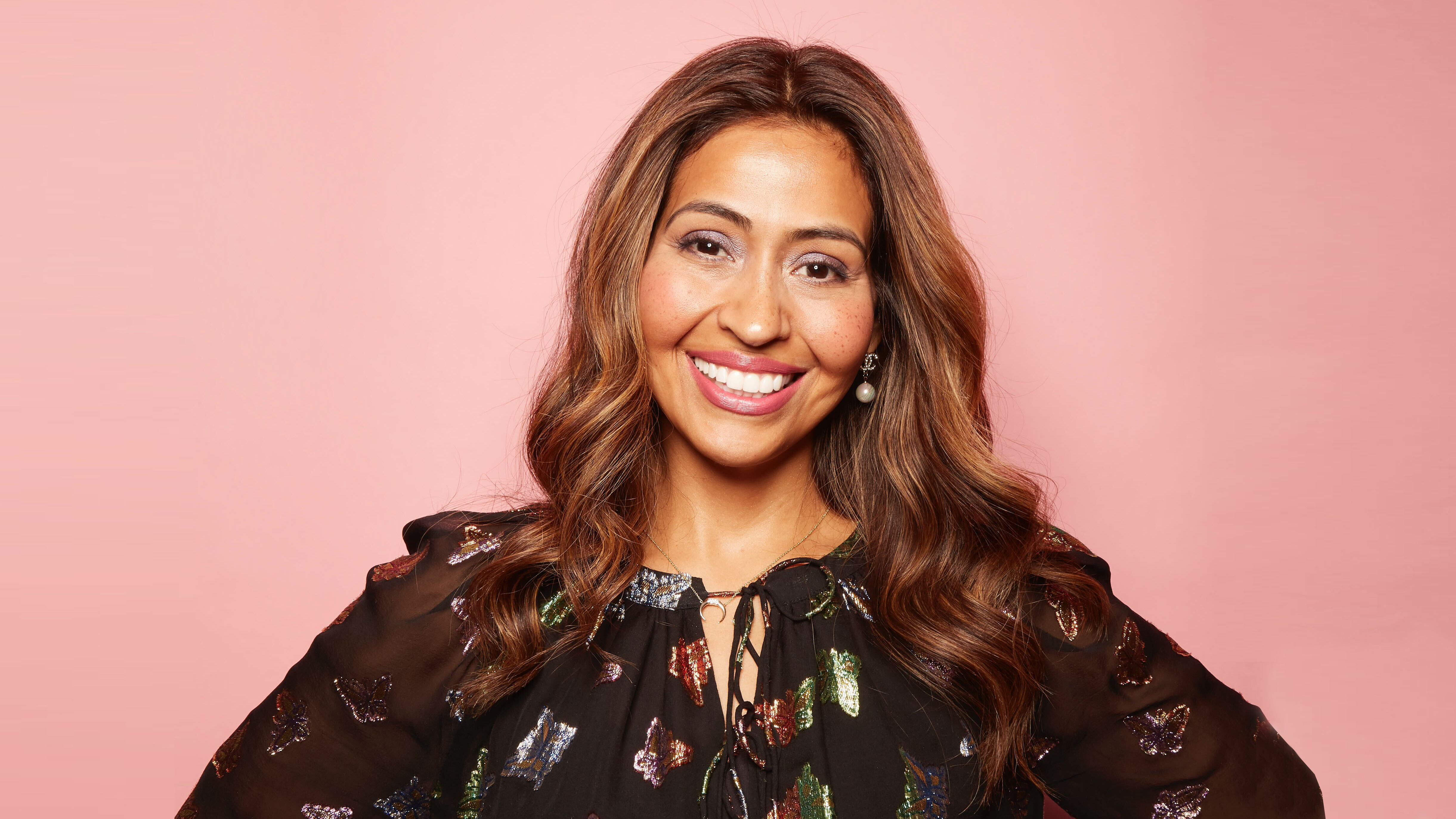 Roseann: A hundred percent I do agree. Now more than ever. I've been in the beauty business for over 30 years, and really, no one really cared about ingredients, safety, or transparency. So we've seen a reawakening of consumers really being proactive about ingredients. I would say it's definitely not a trend, it's going to get even more transparent.
Advocate Now: I want to talk about some of those toxic ingredients and how important it is for products to be free of, you know, sulfates, silicones, parabens, and GMOs. Why do you think that they've been permitted to be used in products for so long?
Roseann: Well, unfortunately, the FDA really hasn't updated our ingredient listings safety in the beauty and personal care industry. If you go to other countries, they're very strict in regards to some of the bad ingredients, we call them the taboo 20.
In fact, I was part of a lobbyist group that was trying to push for clean beauty standards to our congress and asking them, "Please, create a standard for beauty and personal care products."
Just think about how many beauty products you use a day, that you put on your body, your face, and it really adds up. I can't even begin to tell you how many products I use on a daily basis, so it's so important for us to be informed and aware of what we're using.
Advocate Now: When it comes to brand strategy, marketing, and even the use of social media, do you think that brands owe it to consumers to shift the way they advertise and adopt more truthful and authentic marketing strategies?
Roseann: I would say the social media platforms are actually demanding it. I think doing clinical studies is becoming a standard now in the beauty industry and retailers are also expecting it. They're understanding that having those true clinical studies really can show the efficacy of your product, and you're just not putting a bunch of marketing magic out there.
Final Thoughts
Advocate Now: You say that the ultimate goal of Tru Alchemy is to transform the skin care industry. How close do you think we are to truly changing it?
Roseann: I think we have a way to go, but it's heading in the right direction. Like I mentioned before, I've been in this industry for 30 years and I've seen so much improvement. I've met founders (like ours) who truly care about the products they're putting out, the community they are building, and that the consumers are truly happy.
I think it's an exciting time for the industry as people become hyper-aware, that really pushes the businesses to innovate, think differently about a customer's experience, and hopefully will improve the ingredients that we're using in our products to become more conscious of it.