Earth Day was founded on April 22nd to celebrate our planet and draw awareness to our impact on the environment through education. It ushers in a new era of mindfulness and holistic green living in consideration of the health of the planet.
What Does It Mean to Us?
Spending time connecting to the Earth's energy achieves two things. It is a powerful way to replenish our personal health and wellness while also motivating us to take care of the environment. The more connected we are, the more grounded we are.
Some benefits of grounding are:
♦ Recharging your energy
♦ The sense of calmness it brings
♦ Can ease anxiety and depression
♦ Transforming unwanted negative energy to a renewed positive energy
There are many ways to connect with the earth's energy to honor Earth Day, with the most simplistic being spending time outdoors and in nature. Even if you can't go far, meditating outside or walking barefoot in the yard while focusing on the earth's stability can help you process stress.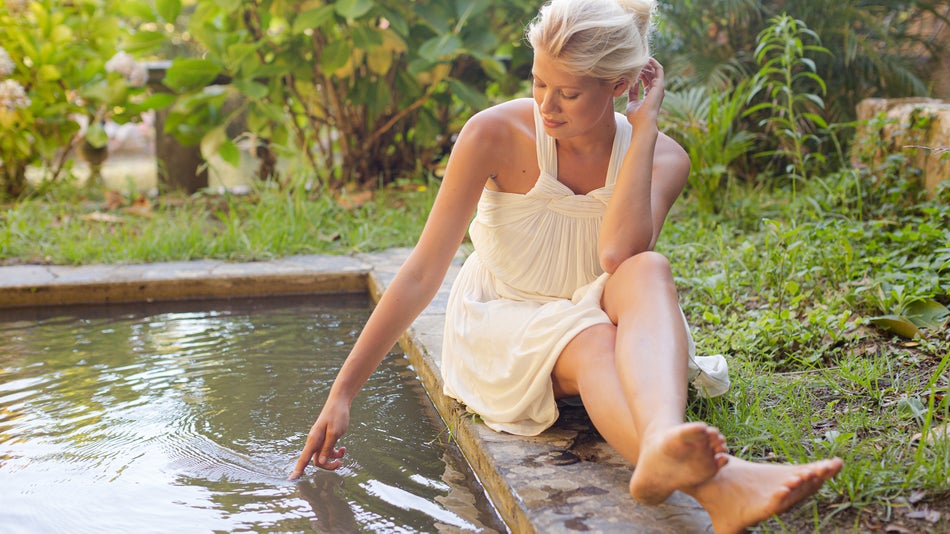 A great visual method of connecting is to bring natural elements into your space. For example, surrounding yourself with plants, fresh flowers, and other earthly elements such as wood and crystals serve as reminders of the natural outside world.
Another way to be mindful of Earth Day is the significance of the date itself. Earth Day occurs during an auspicious time of year for the seasons and the planet. During the month of April, our planet is going through a seasonal time of renewal in relation to the Earth's planetary phases. Spring is all about new beginnings. There's nothing quite like the feeling of spring when everything is in bloom, signaling the beginning of a new realm of possibility. It's a great time to tune into that frequency by incorporating new sustainable practices into your daily life.
How Can You Contribute to Earth Day?
In the spirit of new beginnings, why not repurpose used items or packaging and upcycle them into something new? For example, you can use empty Tru Alchemy jars to store small items like cotton pads, jewelry, and bobby pins, or office items like paper clips or push pins. You can get really creative by throwing some paint and gold leaf onto the container and use your green thumb to put a small amount of soil and some seeds into it, and let something beautiful grow.
View this post on Instagram
Invest in reusable bottles, cups, and shopping bags to reduce single-use plastic. Try buying in bulk where possible and cooking more meals at home to minimize packaging waste.
How Does Tru Alchemy Contribute?
Tru Alchemy's packaging was created with the well-being of the planet in mind. We use very little plastic and use glass instead. In doing so, our glass packaging, the aluminum jar lid, and the pipette of the dropper cap are recyclable.
Our paper cartons are made with 10% post-consumer waste in recycled paper content and use non-toxic, vegan soy-based inks. The cartons are printed using energy-saving LED lighting in the curing process.
Tru Alchemy prioritizes sustainable ingredients like Neossance Hemisqualane, a skincare emollient. This key softening ingredient that was once harvested from shark liver oil decades ago. Tru Alchemy only uses ethically sourced Hemisqualane made via the sustainable fermentation of sugar cane, which you'll find in our nourishing Quench Crème.
Can practicing sustainability become part of your self-care and wellness ritual? We say yes! As we know, with any ritual, implementing small habits can make a world of difference. Being stewards of the earth can serve as a great reminder to take a break, connect to the natural world, and apply some of that grounding energy to our hectic lives. Happy Earth Day!